Labiaplasty – what is this procedure?
---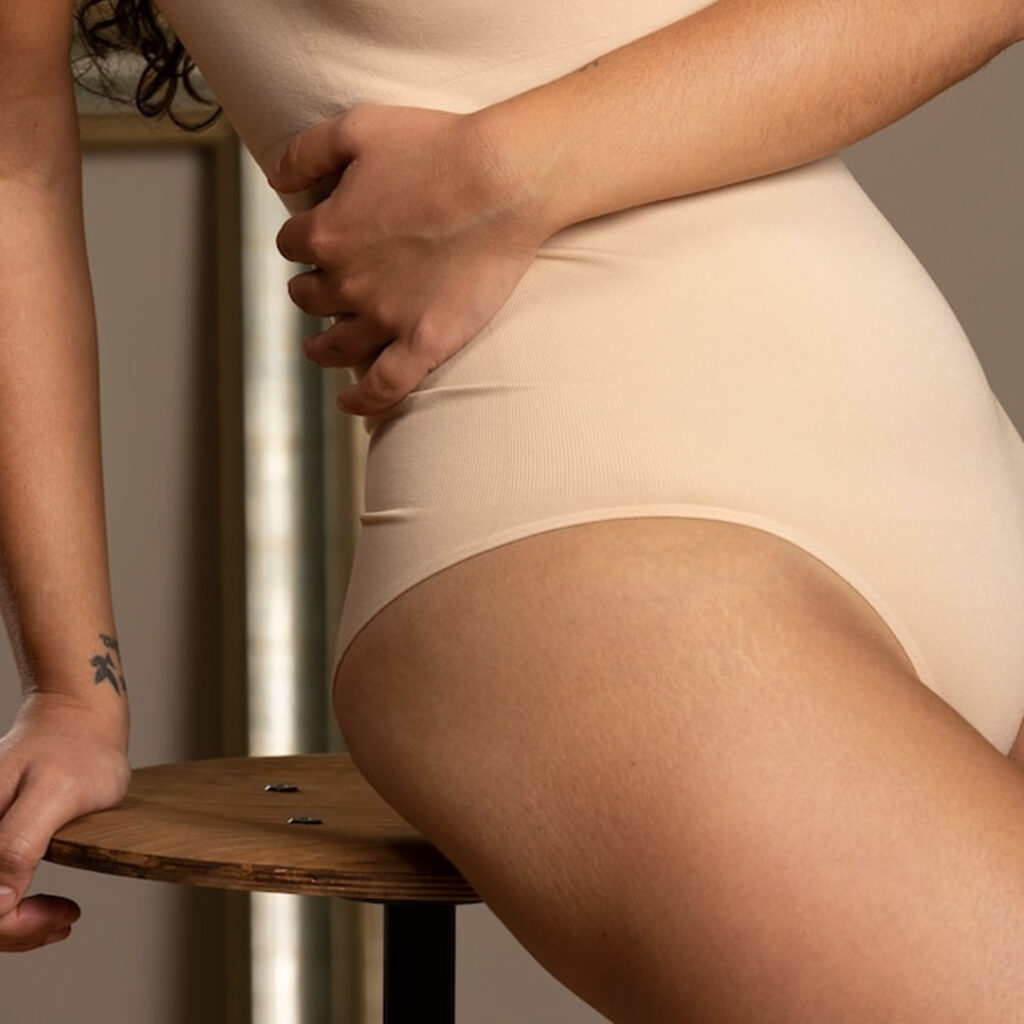 Labiaplasty is a surgical correction of the labia. And although it is impossible to determine one correct shape of the labia, in some cases we can talk about their hypertrophy, deformation or asymmetry. The patient's individual feelings are an indication for labiaplasty.
What affects the appearance of the labia?
What influences the shape of the labia? First of all, it is a genetic issue, which we have no influence on. Secondly, the change in the appearance of intimate places may result from diseases, natural births, menopause and skin aging processes. The labia can become more flaccid and dry, stretched.
Overgrown labia
What does a patient who struggles with the problem of overgrown labia feel like? This can cause pain during everyday activities (e.g. during physical activities), difficulties during intercourse, abrasions, discomfort when wearing tight underwear, reduced self-esteem and reluctance to show up, e.g. at the pool or beach. Overgrown labia can also cause recurrent vaginal infections.
Labia reduction surgery
Labiaplasty is a rescue for patients struggling with overgrowth of the labia, their deformation or asymmetric shape. It is nothing more than an operation to reduce the labia and give them a natural shape, which restores the patients' comfort of life.
Labiaplasty – about the procedure
Before proceeding with the correction of the labia, the patient must go to a doctor's consultation, during which the doctor will order a package of tests: cytology (preferably liquid), morphology, electrolyte level. The date of labiaplasty should fall just after the end of menstruation, so that the wound after the procedure can heal calmly. Labiaplasty is performed using a precise medical device, Loktal, which minimizes the risk of hypertrophic scars and shortens the time of the procedure itself. The treatment takes about 60-90 minutes and is performed under local anesthesia. After the procedure, the doctor puts stitches, which are removed after 7 days.
How to prepare for labiaplasty?
In addition to the tests mentioned above, the Patient should temporarily refrain from taking medications and supplements that impair blood clotting, e.g. Aspirin or vitamin E. On the day of the procedure, patient should eat a light meal – do not come on an empty stomach! If the procedure is performed in the morning, the patient should eat a light breakfast and rather give up coffee. And if the procedure is in the afternoon, the patient can also eat a light dinner. If possible, the patient should give up smoking (at least) on the day of the procedure.
After treatment
The effect of the labia correction procedure is their reduction and giving them a natural shape. After labiaplasty, the patient no longer feels pain caused by, among others, abrasions, the labia are smaller, less flaccid and do not hinder intercourse. The illustration below shows the indications for the procedure and its effect.

Price
| Treatment | Price | |
| --- | --- | --- |
| Labiaplasty | 4 500 – 6 000 zł | – |